Services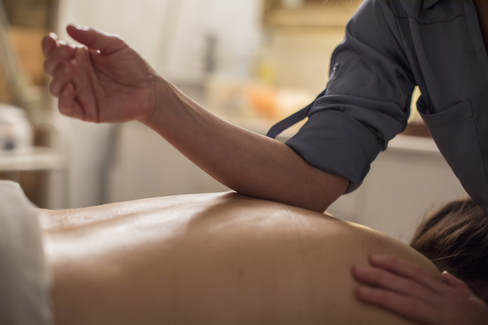 60 min massage: 80$
90 min massage: 110$
120 min massage: 140$
Initial Acupuncture treatment is 90 min: 140$
Return acupuncture: 85$
Acupuncture and massage 90 min: 145$
Micro Needling 90min: 140$
Micro Needling 60min: 100$(no estim or acupuncture)
​*Cupping can be added to all treatments.

​
---
Micro Needling Procedure:
Micro needling penetrates the skin causing tiny micro traumas that induce the bodies natural ability to repair with collagen. The result is firmer, smoother, younger looking skin. Micro needling is different than a derma roller since it uses entry in a vertical fashion rather than a puncture and drag that could cause scarring or uneven collagen rebuilding.
Deluxe Treatment with Suzanne : your skin is assessed, cleansed if not already and lidocaine is used to numb the area to be treated. A few acupuncture points(3-6) specific to you, are used during treatment to achieve the utmost results one can in a microneedling treatment. A one time use of a sterile needle head is used in treatment. Vegan hylauronic acid liquid is used during treatment which helps your skin plump and hydrate. I also add in a cell renewal oil that is from RA(Rhonda Allison) that speeds recovery.
For building tonicity to the skin as well, gentle estim is used on the entire face, neck or both with light touch.
Micro needling takes anywhere from 15-20 minutes. After the treatment shea butter and the cell renewal serum is applied and you will receive a head and neck massage while your skin cools and calms from the treatment. Treatment time is 90 minutes.

Post treatment care:
After the treatment the skin will feel like you have a sunburn. Most people experience releif after 20 minutes. The skin will feel sensative for up to 2 days. This is your body healing and rebuilding collagen. At this time drinking plenty of water, eating healthy, getting adequate rest and avoiding sunlight is best. At home skin regimine will require more moisturizing as well. Results will be noticed within 1 to 2 weeks. Depending on the individual 3-6 treatments are ideal with 3 weeks inbetween.
---
Treatment forms to be filled out before your appointment can be downloaded here:


| | |
| --- | --- |
| INFORMED CONSENT FORM | INSURANCE VERIFICATION FORM |
---